Supply chain constraints rattle retailers' turnaround strategies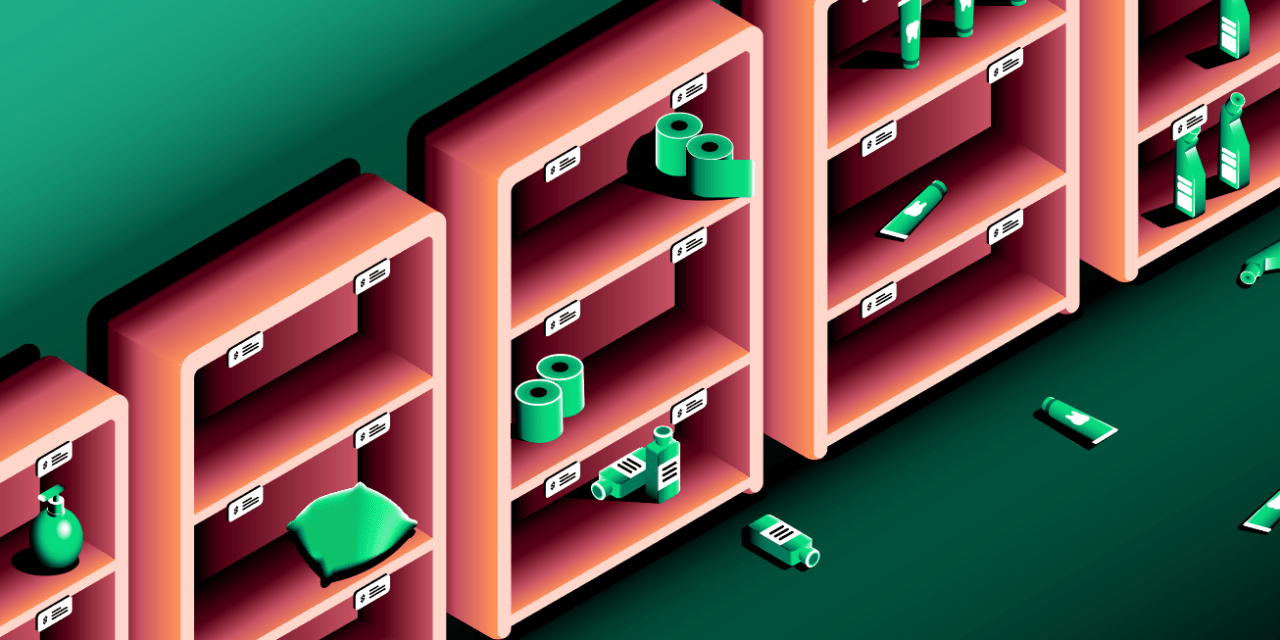 This story is part of The Chain Game, an editorial series looking at all the ways the supply chain has been upended over the last two years. You can read the entire package here.
Just when retailers like Gap and Bed Bath & Beyond's turnaround strategies were beginning to gain ground, disruptions in the supply chain came.
Gap, which swung to a profit of $234 million in the fourth quarter a year ago, took a $16 million loss in its most recent quarter with comp sales for its Old Navy banner remaining flat versus 2019 due to ongoing supply chain disruptions. The company received a downgrade from both Morgan Stanley and Bank of America this quarter after citing supply chain challenges. Similarly, Moody's downgraded Bed Bath & Beyond after supply chain disruptions tanked its third-quarter net sales by 28% from 2020 and 32% below pre-pandemic levels in 2019.
"Inventory availability this past holiday season was enormously challenging for nearly every retailer," said Hilding Anderson, head of strategy for retail in North America at Publicis Sapient. "Against this backdrop of very high demand and a lot of challenges caused by Covid restrictions, certainly in China but also in other countries, we saw a lot of retailers struggle to get the volumes that they wanted."
The supply chain crisis has been a thorn on the side of retailers who've been attempting to implement growth strategies. Right when they were starting to reap the rewards of their efforts — such as private label rollouts, divestment of non-core brands and increased digital sales — supply chain issues had pulled their progress further back.
Several retailers were optimistic about their strategies during the first half of the year in 2021. Bed Bath & Beyond in May plotted at least eight private label launches in an attempt to gain market share. Meanwhile, Gap introduced the 2023 "Power Plan" in late 2020, which includes selling Intermix and Janie and Jack as well as for Old Navy and Athleta to contribute 70% of its net sales.    
"Turnaround strategies need to evolve," Chris Considine, a director in the retail practice at AlixPartners, said. "They need to really think about what demand is coming at them in the future, how that might be suppressed by economic issues and adjust to focus on things like pricing strategy… and how much they procure in the coming quarters as we recalibrate the new levels of demand."
Supply chain expenses have weighed down retailers — even those with positive figures. A quarter after Under Armour completed the majority of its transformational work, the company's revenue rose 9% in the fourth quarter. However, Under Armour's gross margin for the year took a blow from the high cost of air freight and ocean freight. 
Toy company Mattel has also recently declared that its business transformation strategy has been completed. Despite reporting sales increases for 2021 in its recent earnings, supply chain issues dampened its otherwise positive results. Gross margins in the fourth quarter dropped 220 basis points to 49.3% compared to last year due to cost inflation as the company continues to be hit by the rise in materials and ocean freight costs.
Even retail giant Walmart, which weathered the disruptions better than others, said supply chain costs were $400 million higher than it anticipated, according to its recent earnings call.
The retail sector saw record levels of demand last year. Deloitte estimated consumer spending would grow by 8.1% in 2021. Retailers proceeded to act swiftly to the demand and ordered more products to load up their inventories, Considine said. Retailers were also reliant on specific markets like China and Vietnam, which were hit hard by Covid-related factory closures.
However, a lot of the inventory that retailers loaded up on did not make it in time for the peak surge of demand during the holidays.
"If you don't have the inventory, you can't sell the inventory," Publicis Sapient's Anderson said. "You can have the best operations and the best-run stores in the country, but if you don't have anything to sell, it's going to have an impact on revenue."
Bed Bath & Beyond, for instance, missed out on an estimated $100 million in sales in its recent quarter due to the lack of inventory, CEO Mark Tritton said in a statement. And because Bed Bath & Beyond had invested in several private labels last year, it placed a lot of pressure on its supply chain, Anderson added. The private label strategy "has the potential to partially disrupt your operations and to require you to build new relationships" with supplier networks or factories. 
Some retailers like Gap and Lululemon have resorted to using pricey short-term fixes like air freights to alleviate losses. 
In its third quarter earnings report, Gap said it opted to use air freight over ocean vessels as a short-term solution to replenish its inventory. "That's not a sustainable, long-term answer. But in the short term, you can reduce the loss of revenue by getting that product on the shelf," AlixPartners' Considine said. 
Gap, which spent about $430 million in air freight in 2021, said it plans to spend up to 25% less on this method of moving goods this year. However, executives said they are watching freight conditions carefully as the war between Russia and Ukraine certainly "doesn't help things."
"If I looked at three years ago across businesses, air freight would have been minimal if nonexistent," Considine said. "That being said, it's now become a practice and they may leverage it again in the future as needed."