Earnings
// August 28, 2020 ■ 3 min read
While other dollar stores falter, Dollar General continues to soar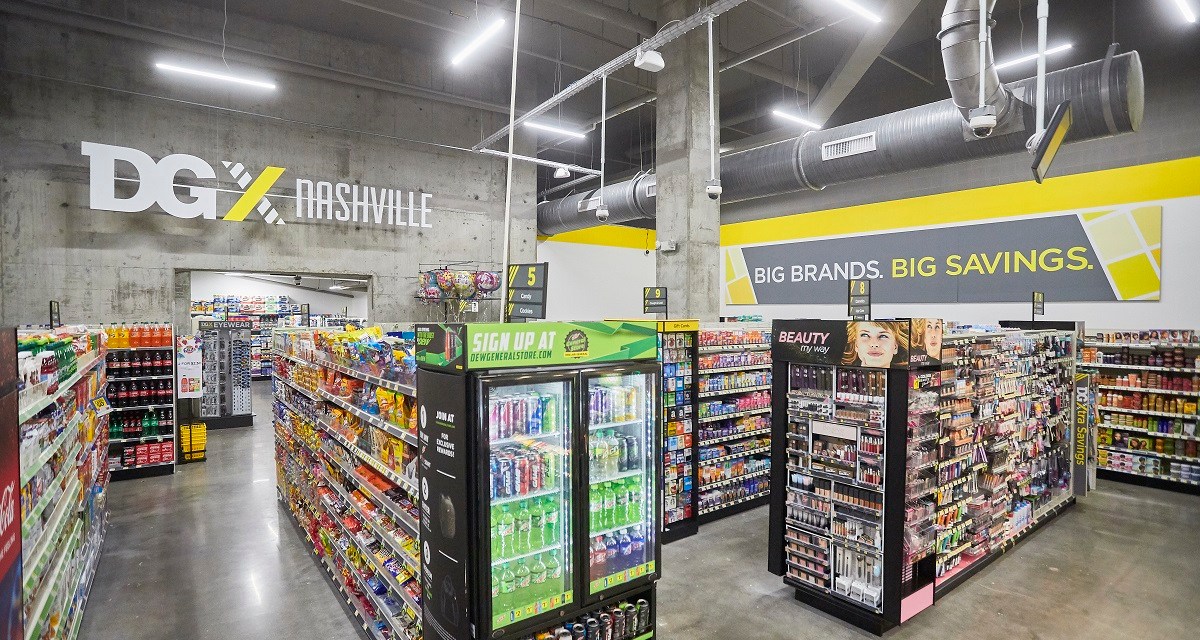 While other retailers falter, Dollar General still flourishing.
Despite relying on in-store sales, the dollar store continues to see big growth. Meanwhile, other dollar stores continue to face headwinds.
At its second quarter earnings report, Dollar General posted an increase in revenue by 24.4%, hitting $8.68 billion year-over-year, beating analysts' expectations of $8.4 billion. Meanwhile, its same-store sales climbed 15% year-over-year, with comparable sales having climbed 18.8% in the quarter. The figures come at the heels of its ever-more appealing stock in the past few months, which continue to rise.
Laura Kennedy, analyst at CB Insight, said the earnings showcase Dollar General's strengths when it comes to attracting a large base of budget conscious shoppers. This also coincides with the fact that months after government stimulus checks were sent out, the retailer is serving those likely still experiencing economic hardship. 
According to Dollar General, demand was strong across multiple categories — even those like home decor and apparel. And while overall foot traffic was down, average purchases have increased, likely due to shoppers stocking up and making less store trips during the pandemic. Given that Dollar General has a less robust e-commerce program compared to leaders like Walmart, its main revenue source relies on walk-in visits. 
Meanwhile, despite better-than-expected earnings, competitors like Dollar Tree and Five Below continue to take a hit from the sudden lack of foot traffic. Both dollar store chains saw year-over-year declines from March through July. According to Placer.ai's latest foot traffic report, Dollar General has risen to become one of the few brick and mortar pandemic success stories. The data shows that its stores experienced a foot traffic increase of 17.1% in July and 14% in June.
Dollar stores as a whole still saw more traffic than other retailers. Dollar Tree, for example, tracked way ahead of Walmart, according to Placer. While the Dollar General competitor didn't receive as many customers as it did this time last year, it still saw less of a decline than big box stores. Case in point: Walmart's foot traffic was down 13.1% in July while Dollar Tree's only dropped by 2.7%. Still, Dollar Tree, which plans to open 500 more stores by the end of the year, only slightly beat its own earnings this week, with revenue growing at 9% to $6.28 billion. Same-store sales increased by 7.2%, compared to an estimated 6.6%.
Dollar General had been on a growth spurt long before the pandemic, posting record figures last year, followed by an expansion in locations. As of July, Dollar General has been operating 16,720 stores across the country, up from 15,836 the same time last year. Meanwhile, other competitors are hitting some snags. Analysts expect Five below, which is in the midst of an expansion, to hit $409.74 million in revenue at its upcoming earnings, down 1.8% from a year ago.
Looking forward, there are other factors that could help Dollar General extend this momentum, including their investment in innovative tools like contactless and cashierless checkout, a space that's accelerated in recent months. This year has seen an expansion of the DG digital coupon program and the rollout of its proprietary scan-and-pay app DG Go, helping further differentiate it from competitors.
While it's still hard to tell how back to school and the holidays will shake out, Kennedy noted it's clear that Dollar General's ongoing success reflects many consumers' "need to shop with what's in their pocket and on a dollar-by-dollar basis."