Why department stores are trying out digital concierge gifting services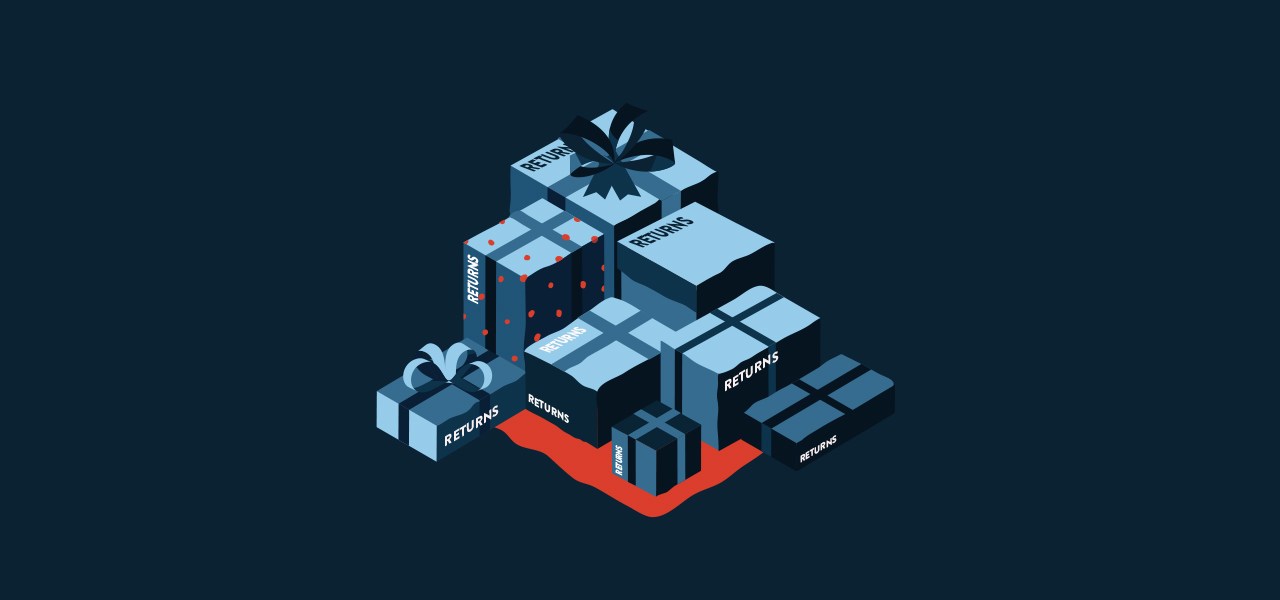 Typically, high end chains rely on merchandise displays and store associates to help last minute shoppers grab presents for everyone on their list. This year, with vast online shopping competition, department stores are rolling out new services to appeal to digital customers.
Over the years, department stores have relied on malls for foot traffic and holiday sales. Now, with the migration to online shopping and shrinking in-store visitor rates, these high end chains are attempting to salvage the rough year with personalized shopping services. Both Nordstrom and Neiman Marcus, for example, have unveiled upscale e-commerce tools, aimed at replicating their in-store personal shopping experiences.
Alongside extended curbside hours and gift wrapped pickup service, Nordstrom introduced a new virtual tool called "Gifting Experts." The concept behind the program, said Jessica Cloutier, director of styling at Nordstrom, is to "deepen the customer relationship." The complementary feature, which launched in early November, is an extension that grew out of the retailer's virtual styling sessions, she said. 
Nordstrom customers can chat with gifting experts through online chat or video calls through the Nordstrom website. They can also choose to book an in-store appointment with a gifting expert. Following the session, customers receive a curated "shoppable style board" based on the appointment. 
Cloutier declined to share adoption numbers for Nordstrom's new gifting experts at this time, but said so far "customers have been highly engaged" with it. Overall, the virtual styling feature has quickly grown since being introduced at the start of the pandemic. She pointed to examples like Nordstrom's anniversary sale, which took place at the end of August — during that period, 25% of all the styling appointments were virtual.  
This month, Neiman Marcus also introduced its virtual "Gift Advisors" tool, part of its annual luxury gift catalogue Christmas Book. A customer can be matched with their adviser based on what they're searching for, according to the retailer. They then receive a curated list of products based on their responses to a quiz.
All these new services aim to help an ailing subsection of retail. Department stores have been especially ravaged by the coronavirus-related shutdown this year.  In May, Neiman Marcus became the first department store to declare bankruptcy when the pandemic hit. The company's filing was to help eliminate over $4 billion of debt, along with an annual interest expense of $200 million. Department store chain Lord & Taylor followed suit in August with its own Chapter 11 filing.
Some retailers, like Nordstrom, had been making headway in their digital presence and diverse merchandise offerings in recent years. Customized gifting concierge programs, aimed at helping customers navigate their wide assortments, are increasingly becoming a tool department stores are testing out to gin up more holiday sales.
A diverse set of personalized omnichannel tools are part of what Wharton marketing professor Barbara Kahn referred to as a "third channel." Newly launched seasonal features that build on existing e-commerce trends, such as SMS or chatbots, showcase the investments that high end retailers are willing to make to keep their customers engaged and grow carts.
This season, customers have a buffet of online retailers to choose from. However, many shoppers that are new to e-commerce will need hand holding throughout the process, Kahn said. "The process of searching a store's holiday displays is very different from searching online, and the thousands of SKUs can make it overwhelming for people."
There is an e-commerce fatigue setting in as the holidays loom, said Chris Dessi, vp of Americas at marketplace solutions platform Productsup, which works with Ikea and Sephora. "Marketers are realizing even the savviest online shoppers need a place to start." Historically, holiday gift shopping was done mainly at brick and mortar stores, but with millions of Americans expected to ship or buy presents online, offering complementary virtual shopping could provide retailers an edge.
It's not just high-end department stores offering these new types of tools — even big box stores like Target are getting in on the concierge trend. This month, the retailer announced a shopping reservation service, in which customers can book a timed slot to get their holiday shopping in. It aims to help shoppers avoid the growing lines outside Target stores, which associates manage to keep store capacity in compliance with local laws. 
While physical stores aren't going away altogether, retailers also need to replicate their luxury experience online, Kahn said. To do this, personalized gifting services will become yet another tool in retailer's pandemic kits.
"If you want to survive, you have to deliver a third experience outside the generic e-commerce or in-store purchase," Kahn said.