With 200 locations to close, Walgreens is under pressure to revamp its store strategy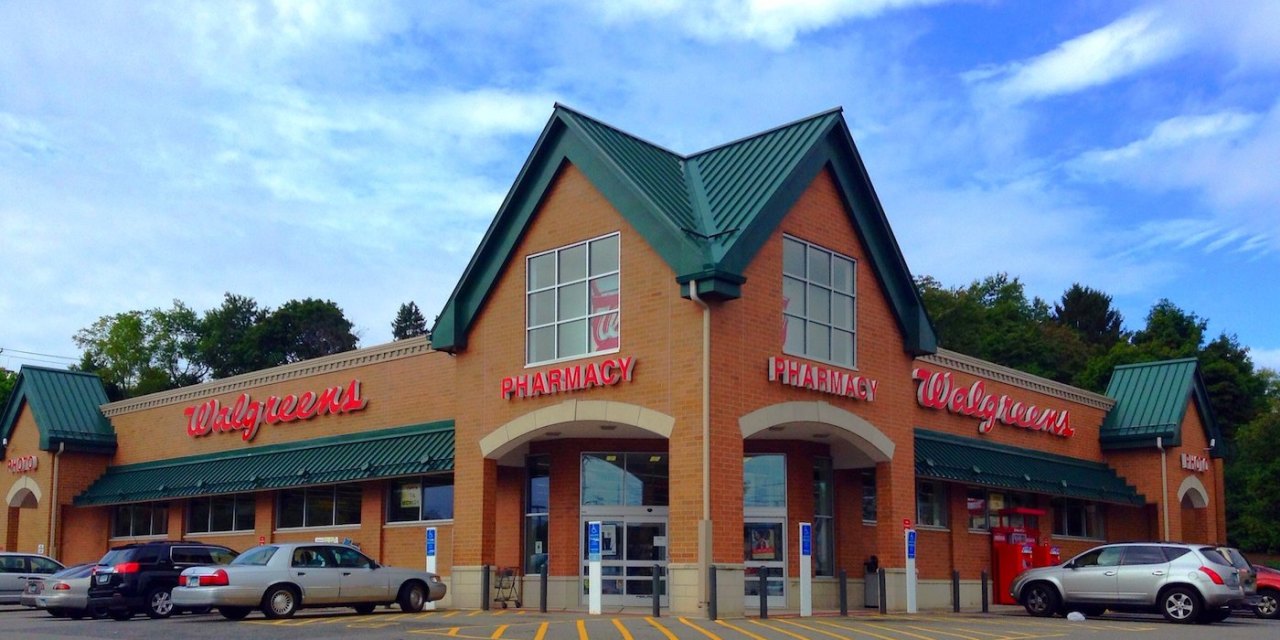 Help us learn more about you and your job. Take our short audience survey now for a chance to win a $25 Amazon gift card.
---
In an SEC filing this week, Walgreens Boots Alliance said that it would close 200 stores in the U.S. as part of a cost-cutting program. The move is part of the pharmacy chain's ongoing struggles to chart a path forward for its vast store fleet.
Compared to competitors like CVS, Walgreens has been testing out a greater variety of store formats and partnerships with retailers, albeit on a small scale. For example, Walgreens has launched Birchbox shop-in-shops in 11 of its stores over the past year, with five more to come in 2019. Last fall, it started offering pickup for online Kroger orders at 13 of its Cincinnati-area locations, while also experimenting with carrying prepared meal kits and private label items from Kroger in select locations.
"Walgreens' DNA is partnerships," Brian Owens, vice president of retail insights for Kantar Consulting, said.
It's also placed a significant emphasis on testing out a variety of store concepts that have more room for health care services. In Kansas City, it started testing an in-store primary care clinic for seniors in partnership with Humana. It signed a deal with another primary care provider, VillageMD, which has committed to building primary clinics next to select Walgreens stores in Houston. One of its largest partnerships to date has been with testing provider LabCorp, to roll out diagnostic services in 600 Walgreens stores by 2022.
But Walgreens has yet to go all-in on one of these concepts. Meanwhile, competitor CVS announced this year that it plans to turn 1,500 of its stores into HealthHubs — the name of its new store format that sells more health products and offers more primary care and testing services — by 2021.
"While the number of partnership we are piloting has the potential to have a meaningful impact on our business, no single one of these will define or frame our future," Walgreens CEO Stefano Pessina said during the company's third quarter earnings call in June. "In truth it will be a combination of products and services, working together in the convenience of a community pharmacy that will forward the basis of our future customer proposition," Pessina added that the company was cautious about scaling up partnerships too quickly "without truly understanding the operational or financial model."
But, the clock is ticking for Walgreens to come up with a plan to turn around in-store sales. Last quarter, while net sales were up 0.7% to $34.6 billion, its net income was $1.03 billion, down 12.1% from last year. Total retail sales were down 2.9% and total pharmacy sales up 4.3%.
Walgreens and CVS have a similar number of stores in the U.S. — Walgreens currently has about 10,000 stores in the U.S., while CVS reports having more than 9,900 stores in the U.S and Brazil. But, more of Walgreens' sales come from non-pharmacy products compared to CVS, according to Owens. That hints at why Walgreens is leaning more heavily into beauty and grocery than CVS.
During its second quarter earnings call in April, Walgreens' chief operating officer Alex Gourlay said that the company would refocus its resources in health, wellness and beauty, because they are growing categories with attractive margins. So in addition to the Birchbox partnership, Walgreens has plans to add more beauty brands to its UK stores in 2019, and continues to revamp its private label offerings. The company noted during the third quarter that sales of its No. 7 beauty brand were up more than 50%.
It's this combination of partnerships and expansion of product that Walgreens will be looking to in order to increase in-store sales in certain categories.
Owens said that while he thinks the design of the Birchbox shop-in-shops is innovative, it's only going to work well in a select few geographies. Meanwhile, he thinks that there's more room for Walgreens to scale up its partnership with Kroger, particularly in areas without a strong concentration of grocery stores
"If you want credibility in the health and wellness ecosystem or retail ecosystem or with consumers, you have to have fresh food as part of that offering in order to be credible," Owens said.
But all of these partnerships are for naught if Walgreens can't keep up with basic store improvements — which is a challenge with 10,000 stores. Some of its budget has also been eaten up by converting some of the nearly 2,000 stores it agreed to buy from competitor Rite Aid in 2017 into Walgreens stores.
Neil Saunders, managing director of GlobalData Retail, said in an email that there's a lot of low-hanging fruit that he feels Walgreens has yet to address.
"Improved lighting, flooring, fixtures and layouts are all needed to make stores more inspirational," Saunders wrote in an email. "Walgreens could do it in phases or focus on a handful of stores, but management seem reluctant to undertake such activity. There is [still] a lack of confidence about investing in stores."