Amazon Briefing: Amazon is once again letting Prime brands fulfill products themselves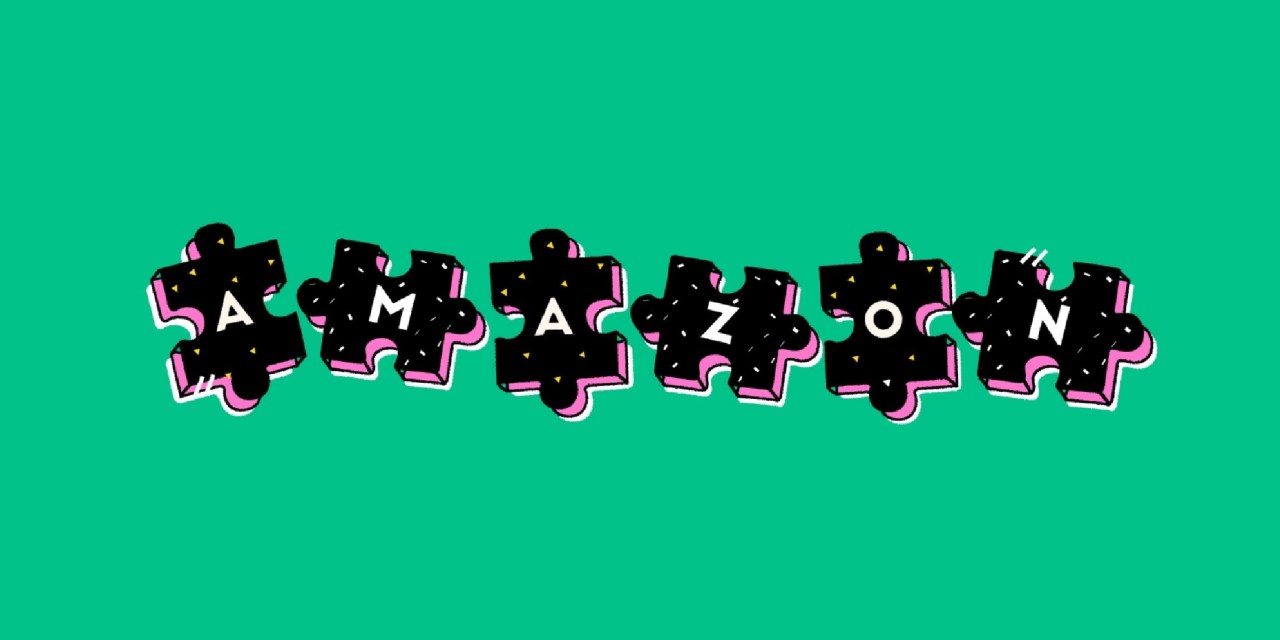 This is the latest installment of the Amazon Briefing, a weekly Modern Retail+ column about the ever-changing Amazon ecosystem. More from the series →
Amazon is quietly bringing back its seller-fulfilled Prime program — and it points to the platform finding new ways to bring on bigger brands that rely less on its own fulfillment services.
In 2016, Amazon introduced the program as a way for brands to still be given the Prime label on products but fulfill the products using their own warehouses. There were, of course, requirements to participate — namely, that the sellers were able to consistently deliver items in the Prime-approved time windows of one to two days.
But in 2019, Amazon stopped taking new applications for the program, telling sellers at the time that "Fewer than 16% of SFP orders in the US met the Prime Two-Day delivery promise." This left brands with only a few options: they could fulfill all products via Fulfilled By Amazon to receive the Prime badge. Or, if they wish to fulfill products themselves, they could put those products on Fulfilled By Merchant, which would have the item lose the Prime badge even if it could be delivered in two days or less.
Now the platform seems to be testing it out once again. In a note to sellers, Amazon said it would be taking applications for SFP later this year — it didn't specify when the applications would open or if there would be new requirements to participate. Sellers and agencies describe it as an important strategic shift.
"The Seller Fulfilled Prime program has been active since 2015 with many sellers participating to this day, and we will start accepting applications for new seller enrollment later in 2023. We paused new seller enrollment while we worked to make sure we had more support for sellers and clear standards in place for the SFP program to ensure it provides customers a great Prime experience," an Amazon spokesperson wrote in an emailed statement. "We will provide an update in the coming months with more details on the enrollment process and program requirements." 
"They dropped a bit of a bombshell," said Ryan Craver, CEO of the agency Commerce Canal. "It's a massive play for Amazon to build more services revenue."
Indeed, this is the latest example of Amazon trying to rely less on its own infrastructure and work with partners to still grow its marketplace. After years of heavy investments in its own fulfillment network, Amazon has spent the last year reducing its warehouse expenses. This has involved closing nearly 100 fulfillment facilities, as well as leasing out spaces that were once intended to be used as warehousing space.
This move also is likely due to an EU ruling from last year in which Amazon agreed to "allow Prime sellers to freely choose any carrier for their logistics and delivery services and negotiate terms directly with the carrier of their choice." That the program extends beyond European borders, however, is notable.
"It's an interesting pivot from Amazon," said Dan Brownsher, founder and CEO of the agency Channel Key. "Historically, they built their business on the back of their fulfillment network." This gave Amazon a lot more control over what type of assortment it would offer and make it easier to assure fast delivery. But the company seemed to have over-indexed on its back-end investments. "Amazon got themselves into trouble when they over-built their infrastructure," said Brownsher. "It's a heavy capital investment — costs go up."
With that, this move to utilize other fulfillment networks makes sense given the platform's recent moves. "Why not crowdsource infrastructure from your sellers currently and allow them to leverage that?" said Brownsher.
Of course, a program like SFP wouldn't work for every brand. As Craver sees it, the program works best for large brands that already have existing fulfillment networks. "Most of these big sellers have their own warehouses, most of these sellers have their Shopify sites," he said. "They are already shipping drop ship every day — if they can skip a Prime warehouse, they're probably pretty happy about it."
Indeed, one high-end bedding brand has been waiting for this announcement for a long time. "Myself and other sellers that have been on the waitlist have been waiting for this for two to three years," said Colby Almond, director of online marketplaces at Viscosoft. For years, his company — which sells sleep products like mattress toppers and comforters — used FBA for its Amazon marketplace fulfillment so it could still have the Prime badge. When the pandemic began, and Amazon warehouses faced major backups and delays, Viscosoft switched to Fulfilled By Merchant, since its own program was able to deliver products more reliably than Amazon at the time.
"Even when we have one- to two-day shipping, we are hamstrung by not having the Prime badge," he said. Thus, this announcement is welcome news to Almond. Even though Viscosoft has been able to successfully sell its products on Amazon while still fulfilling most of the SKUs in-house, "at the end of the day having the Prime badge is going to be a big plus for the listing."
But there are some drawbacks. For one, according to Craver, Amazon stipulates that participating SFP sellers must buy at least 99% of their shipping labels from the platform. This could be an added burden for brands that already have existing relationships with bulk mailing services and don't want to change those agreements.
Similarly, brands that participated in the earlier iteration of the program had mixed feelings about it. Brownsher, for example, had a client who said the program was unprofitable because Amazon made the brand send deliveries either next-day or overnight even in regions where ground would have easily made the specified Prime time window. "It was clunky," he said.
What's more, the brands that have participated in it said SFP had very strict requirements to remain in the program. According to Matthew Snyder, the vp of online retail at the standing desk brand Vari, keeping in Amazon's good graces while in SFP can be difficult. Vari has been fulfilling its own products on Amazon since 2017. But it had close calls with Amazon when the platform claimed Vari wasn't performing up to expectations. This is because Amazon requires SFP brands to ship 99% of items in two days or less, as well as be able to offer this quick shipping option to most customers around the country. "They actually hold you to a higher standard than they hold themselves," he said.
Even with these issues, it's been the ideal fulfillment program for Vari. "It always comes out more positive to remain in SFP," Snyder said.
In Snyder's estimation, while he doesn't expect Amazon to lessen its expectations of brands using the fulfillment option, he does think opening up SFP is a way to woo more direct-to-consumer businesses. "This is going to be great opportunity for DTC brands who want to test out Amazon but don't want to fully commit that inventory [to FBA]," he said.
Overall, it points to a growing trend among all types of Amazon sellers. The e-commerce platform is becoming more amenable to hybrid solutions that let brands take more of the business in-house. For example, a number of 1P vendors have been increasingly moving to Amazon's 3P marketplace as a way to control more of their business.
"I'm excited about SFP," said Brownsher. "I think it will make sense to average some sort of hybrid fulfillment strategy… It makes sense for Amazon and sellers — assuming they can execute it cleanly."
A second Prime Day is confirmed
While most Amazon brands are preparing for this summer's Prime Day, Amazon has already laid the groundwork for another one this fall. The company sent a note to sellers that they need to submit deals by August 11 for a "Prime Fall Deal Event."
It's not necessarily a big shock — Amazon held an autumnal sales event last year. But it shows that Amazon is continuing to extend beyond its well-known summer Prime Day.
According to Mike Scheschuk, the president of small- to medium-sized businesses at Jungle Scout, it's clear that Amazon sees these programs as a way to drum up even more sales. "When you look at where Amazon started in 2015 with Prime Day — back then it was able to drive $1 billion in sales," he said. "Now, it's over $10 billion." As a result, he said, "the expectation was that it's going to continue."
The timing of this announcement was exactly when he expected. "I was completely waiting for it," he said. Now that it's clear Amazon is adding more Prime Day-like events to its calendars, brands are increasingly ready to act. "It's going to be rinse and repeat," he said.
And it also shows that the holiday shopping season is becoming earlier in earlier. Only a few years ago, there was Black Friday. Then, came the so-called Turkey Five. And over the last few years, holiday shopping extended into early November.
Now, with Amazon consistently adding a Prime Day sometime in October, "effectively this is just an extension of that trend," Scheschuk said.
Amazon news to know
Amazon is using generative AI tools to synthesize reviews for some listings and provide summaries for shoppers.
Amazon is excluding Temu for its competitive price checks, Reuters reports. This means the Chinese shopping app could sell products cheaper than on Amazon's marketplace.
AWS faced a major outage earlier this week, but the company says the issue is now resolved.
What we've covered