Amazon Briefing: Amazon sellers may have an inventory problem this holiday season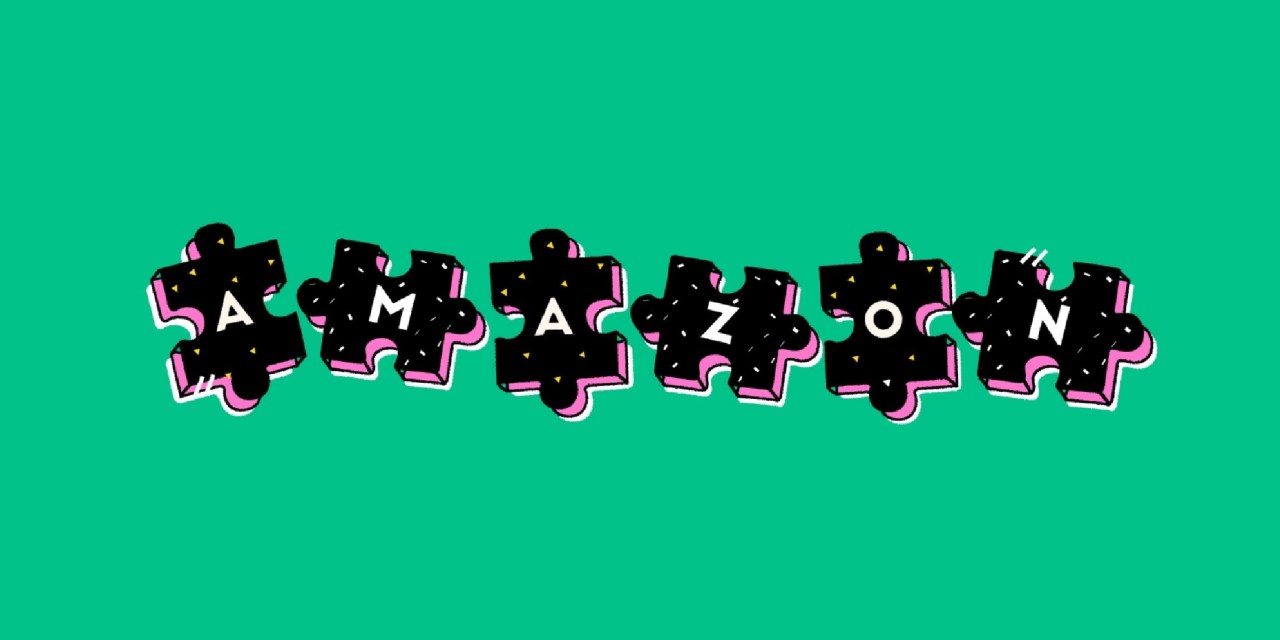 This is the latest installment of the Amazon Briefing, a weekly Modern Retail+ column about the ever-changing Amazon ecosystem. More from the series →
This is the latest installment of the Amazon Briefing, a weekly Modern Retail column about the ever-changing Amazon ecosystem. To receive it in your inbox every week, sign up here.
The holiday season unofficially kicks off in the next few weeks with Amazon's new Prime Early Access Sale event.
The Seattle tech giant is targeting an early start to the holiday season to compete for a bigger share of the limited dollars consumers have to spend this year. The new two-day festive sale event, open to its 200 million Prime members, follows a demanding and expensive period for Amazon's marketplace vendors, thanks to rising costs of operation on the platform.
U.S. retail sales are expected to rise by 7% this year, according to an annual holiday forecast by Mastercard Spending Pulse. E-commerce is likely to see a growth of 4.2% this holiday season, Mastercard estimates. The American shopper, meanwhile, has been hit with a variety of economic difficulties, including skyrocketing inflation, rising interest rates and a looming recession.
Through that macro lens, Amazon is trying to gain the first-mover advantage by hosting a sale to kick off the shopping season. But for sellers inventory concerns are casting a damper over the holiday cheer. Some sellers still have excess inventory from the last holiday season, while others are concerned about clearing certain products at a time economic conditions are causing some people to cut back on holiday spending.
"Sellers are very concerned about the holiday season because what they're seeing is a real focus on people purchasing necessities, and not buying as many luxury items or optional gifting items that they might have bought in years past. There's a great deal of concern that this might continue through the fourth quarter," Lesley Hensell, owner of Blackland Prairie and co-founder of Riverbend Consulting said. Hensell has been a merchant on Amazon since 2010, selling health and beauty products. 
Ryan Moffet, director of e-commerce at brand accelerator Pattern, added that "we're entering an unprecedented shopping season where anything can happen, because consumer price sensitivity is unusual right now."
Moffet said that inventory levels were a top concern for brands and sellers this holiday season. "They want to maximize their sales output without running out of stock at any point during the holiday season. They're also keenly aware that fees (storage, shipping, etc) have gone up significantly in 2022 and are all hoping that costs don't continue to increase," added Moffet.
This summer, Amazon's Prime Day event saw strong performance across clothing, grocery items, pet products and other consumer goods categories. But that's not necessarily an indicator of what will sell well during the fall Prime event — especially given that it's much closer to the holiday season.
Hensell said some Amazon merchants are still feeling the ripple effects from last holiday season. Many brands were running on limited inventory during the holidays and through early 2022 due to congestion at U.S. ports. In fact, some of their holiday inventory didn't arrive until January or February.
Particularly for seasonal products like holiday decorations or Christmas trees, brands have had to wait until this holiday season to clear through these items, leaving them with excess inventory all year. "There are people who are very concerned because they have got to unload that inventory. And even if they have to mark it down and not make very much off of it, they've really got to get rid of that inventory," said Hensell.
Citing the example of a merchant who sells seasonal yard decorations, Hensell said the merchant tried to offload some inventory with a Christmas in July sale, "but it [cleared] just a teeny percentage of his inventory." Then, the merchant had to grapple with, "does he order more? Does he not order more? I know he did put in an order for Christmas this year, but it wasn't nearly as big as he usually would," Hensell said.
Even for brands that aren't selling holiday gifts or seasonal items, executives still report concerns that holiday-induced shipping delays could trickle down and impact when they receive their inventory.
Wellness brand Beekeeper's Naturals, which sells cold and flu products on Amazon, said it was most concerned about Amazon receiving inventory in a timely matter. "Due to an influx of seasonal shopping, Amazon typically experiences delays within the Q4 season, so we're concerned about receiving and shipping out inventory," Daniel Millar, co-founder and chief growth officer at Beekeeper's Naturals, wrote in an email.
Millar said it is important for his brand to participate in the so-called second Prime Day event, in order to capitalize on Amazon's increased marketing spend. And, because more people in general will likely end up shopping throughout this period. "This is a nice kickoff to not only the holiday season, but also cold and flu," Millar added.
Then there's the added challenge of how inflation has impacted spending. Over the past year, sales of kitchenware and other home goods products have softened as people cut back on discretionary spending. It's a trend Hensell said is expected to continue during the holidays. She added that sellers will likely mark down these products at deep discounts to reduce their inventory.
"Overall, most of the sellers I've talked to have reconciled themselves to the fact that they're going to have to cut prices this year, during the holiday season," said Hensell. Still, she said that some brands are trying to "market their way" out of offering deep discounts as well as experimenting with TikTok videos, influencer marketing and other strategies in an effort to generate some organic demand.
But there is still some reason for cheer, since Amazon is making a jumpstart to get the first slice of consumer spending with an early start to the shopping season. The company has not clarified if it will host two-holiday sale events going forward, but this new event could potentially become another staple feature for sellers.
Moffet was also more optimistic in his outlook of the shopping season, arguing that some customers were actually saving up their money now and making fewer discretionary purchases to spend more this holiday season.
"Consumers seem to be more intent on getting their holiday shopping done earlier and earlier," Moffett said. "Merchants are going to have to keep a close eye on consumer behavior and adjust based on what they are seeing," he said.
Amazon news to know
What we've covered