Amazon Briefing: Marketplaces are providing merchants with more generous credits to test out certain advertising formats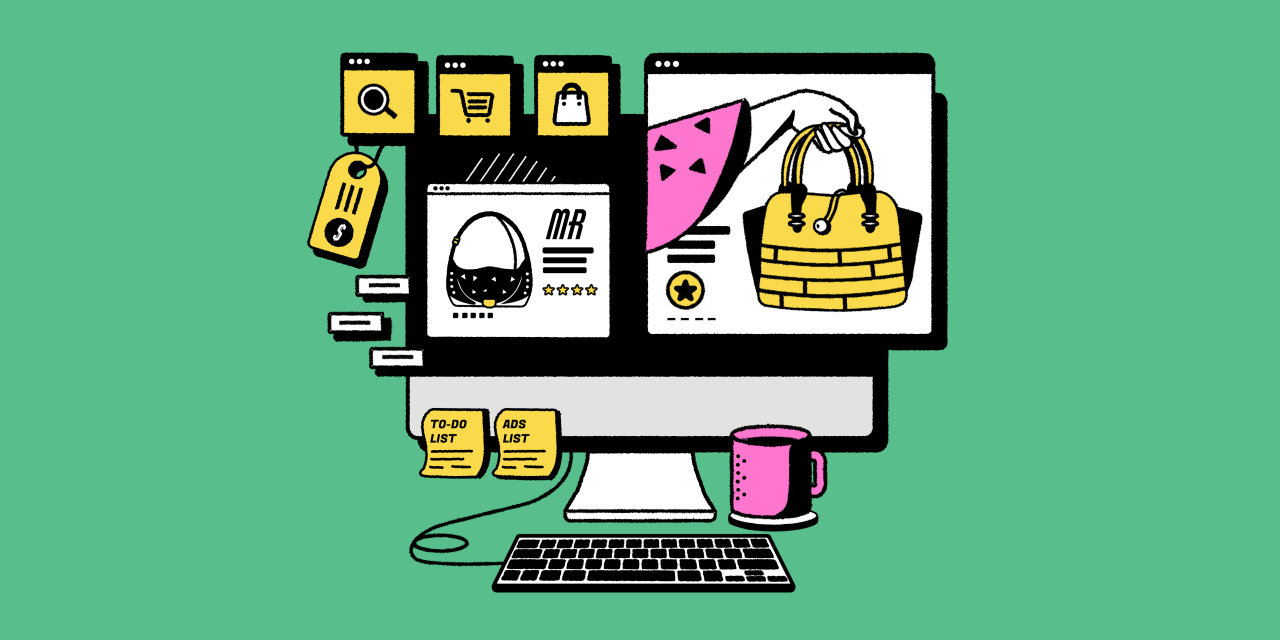 Ivy Liu
This is the latest installment of the Amazon Briefing, a weekly Modern Retail+ column about the ever-changing Amazon ecosystem. More from the series →
Marketplaces are offering more extensive ad credits to some larger sellers to test out their advertising tools as they push for higher growth.
Over the last month, Ryan Craver, founder of e-commerce agency Commerce Canal, said Amazon has been sending emails to some of its large sellers offering them ad credits to the tune of $1,100 to try out its Sponsored Display ad unit. More recently, in the last few weeks, Craver said, Walmart has sent select merchants potential ad credits of up to $3,000 to get started with Sponsored Product ads as it builds out its nascent but fast growing retail media business Walmart Connect.
These are two of the biggest ad credits Craver has ever seen offered to his clients. "Previously they were $50 to $100," he told Modern Retail. He said Amazon has also lowered the barrier to entry for some sellers who wish to advertise on the tech giant's streaming tv ads from $50,000 in spend to $15,000.
To be sure, marketplaces like Amazon have always tried to sweeten the deal for vendors by offering different incentives to sellers who are starting to test out advertising on its platform. And some firms say this isn't a new phenomenon — that these ad credits have been getting more generous for well over a year. But these moves are also notable amid a tough economic climate, as advertising growth for some platforms has slowed. Other agency heads also pointed out that Amazon has become more intentional about the ad types it wants to pitch and that the company has been heavily focused on Sponsored Display over the past year or so.
"Basically, they're stretching for more growth," Craver told Modern Retail. "Advertising in the latest quarter for Amazon grew 20%, which is their lowest growth rate they've had versus previous quarters. My belief is they're trying to figure out ways to push advertising a little bit harder so that they can get much higher growth," Craver added.
As Craver sees it, Amazon needs "the services revenue and [wants] advertising to return to higher growth rates." Services revenue, which includes the company's advertising business and its cloud business called Amazon Web Services, cumulatively rose 17.3% to $70.3 billion in the most recent quarter.
Meanwhile, Amazon's growth in its core marketplace business has stalled. Amazon's e-commerce sales remained flat as online store revenue stood at $51 billion for the three month period ending March 31.
Still, Danielle Waller, chief media officer at Podean said that overall, "it's not a big difference from how they [Amazon] have always done it."
"Amazon has always offered some sort of promotional credit to incentivize people to try advertising. I think the credit has increased, but so has the actual cost-per-click use in ways that you would buy the media. So, the value might not have actually increased," Waller said.
Waller added that even 10 years ago, Amazon was offering $50 in free sponsored product credits. "I think that the credits that they are offering now are more intentional on what ad types they would like sellers and brands to explore. But they've always kind of sweetened the pot, if you will, for new advertisers by giving them a chunk of free credit. That can be anywhere from 50 bucks to 250 in the past," said Waller.
In her experience, Amazon has been more focused on highlighting Sponsored Display in promotional credits, but added that this has been going on for at least a year in her experience. In April 2022, for instance, Amazon sent Podean clients an email — which Waller shared with Modern Retail — offering $500 in ad credits to create a Sponsored Display campaign by May 9 and keep it active for 14 consecutive days. The company offered an additional $500 if the brand kept the campaign live for 28 consecutive days
Waller said Amazon wants deeper exploration of this particular ad type because it sits within the search realm, but acts like a display tactic.
Sponsored Display ads essentially came from about product display ads several years ago; Amazon first introduced Sponsored Display ads to vendors and wholesale sellers in September 2019. By November 2021, Amazon Sponsored Display Ads effectively replaced Amazon Product Display Ads and were available to all sellers, vendors and agencies selling on Amazon.
"The display is the additive that Amazon wants people to invest in. The difference is it's in the search platform, but it can be bought via CPC or CPM [cost per click or cost per thousand impressions.] So, it's this gateway into audience-based targeting. And it can be used both on and off Amazon," said Waller.
Walmart, meanwhile, has also been adding fuel to its advertising business over the last few years, and is also similarly using credits to incentivize more sellers to advertise through Walmart. The company redesigned its ad sales division in January 2021, adding new advertising technologies for brands and new ad units on its in-store checkout and display screens. In August 2022, it launched an offsite ad network — called Walmart DSP. And last year, Walmart's retail advertising network, entered into partnerships with both Snap and TikTok to offer advertisers the opportunity to serve ads on these social media platforms.
Craver said that among his clients, Walmart has been giving credits for its regular Sponsored Product ads which carry normal product image ads. But the retailer has some qualifications for which merchants are eligible to receive these ad credits — for example, the items that sellers are promoting in these ads need to have at least a quality score of 65 or more. And the company said it was looking for products that have not been advertised via Walmart Connect in the past year. The details were shared in an email sent by Walmart, a copy of which has been viewed by Modern Retail.
Waller said that for the brands that Podean represents, the agency hasn't received Walmart ad credits worth $3,000. But, she added, that every single retailer wants to get in on the ad business. "That doesn't surprise me. In the same sentiment of what Amazon is trying to accomplish by giving a brand or a seller a credit, the adoption is what they're [Walmart] likely trying to have."
Several of Craver's larger sellers have accepted the credits offered. Waller added that a lot of Podean's clients are actively using credits offered by Amazon and that the ad spending on Walmart has also gone up compared to the same time last year.
But not everyone in the e-commerce agency world agrees. One agency head who did not wish to be named said that "none of these incentives have prompted any action from us. As a partner to our clients, we are more interested in recommending the best solution for achieving their objectives, not making a quick buck — and an inconsequential amount at that."
Craver added that these recent moves don't necessarily mean that marketplaces will get more promotional over time. But he added that platforms like Amazon will continue to figure out ways to bring more money via ads into their organization. "What I believe is [Amazon and Walmart] have an addiction to advertising and services revenue because it's high margin for them. The more money they can get out of the platform with advertising, the better their business is going to be," he said.
Amazon news to know
Amazon announced plans to invest $7.8 billion through 2030 to build out its data center operations in Ohio.
Amazon is bringing on smaller businesses to help with its same-day delivery program. Through a new network called Amazon Hub Delivery, the company is recruiting small businesses — "from bodegas to florists."
Generative AI continues to dominate the headlines. This time, Amazon is investing $100 million to set up an innovation center that will help educate customers about how to use the emerging tech.
What we've covered