Decoding TikTok's fulfillment strategy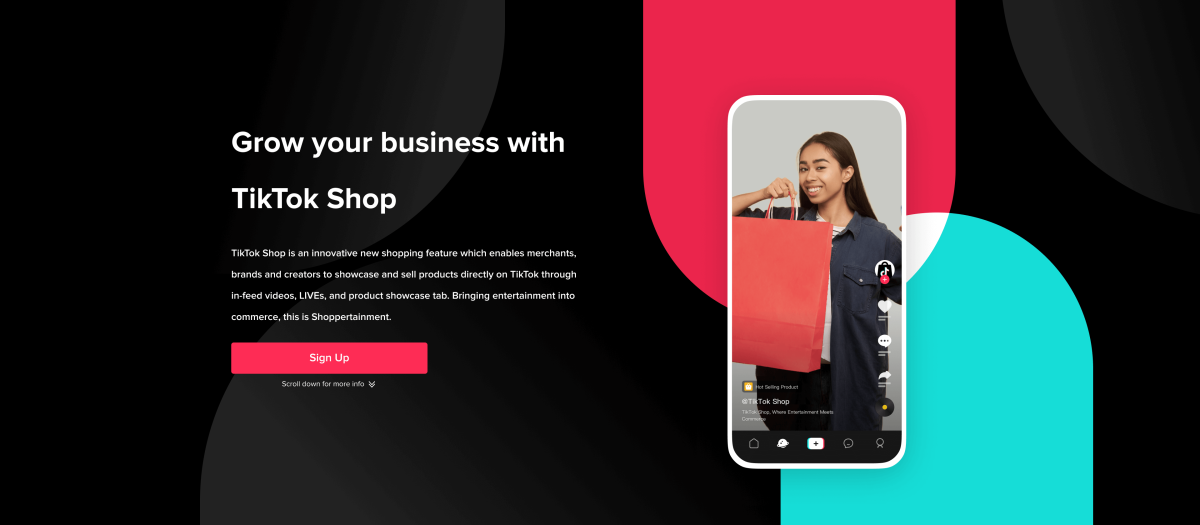 TikTok is looking to hire employees to staff an international fulfillment center in the United States, multiple job postings on professional networking website LinkedIn suggest. The move is being viewed as a plan to capitalize on the desire for cross-border trade.
While the popular Chinese short form video app has not made any official statements about setting up fulfillment centers in the U.S., the company is hiring a "business solutions and merchant development manager" to join its global fulfillment center team based in Seattle. This person will be responsible for the business development of its fulfillment center and manage strategic relationships with key sellers, 3PLs and logistics providers. The company is also hiring for several other roles including an operation research engineer for its e-commerce global supply chain and logistics division.
E-commerce experts told Modern Retail that it appears TikTok is trying to replicate the storage half of Amazon's FBA or Fulfillment by Amazon shipments which has aided in the success of its marketplace. But they also cautioned that TikTok is still a long ways away from competing with Amazon which has 172 fulfillment centers in the U.S.
A TikTok spokesperson told Axios, which first reported on the news, that the company will offer its sellers "a range of product options as well as delivery options" in the U.K. and Southeast Asia where TikTok already has e-commerce operations.
"What is happening is, there are lots of people discovering products that they want to buy on TikTok, and often those are products that are available at stores in the U.S.," Jason Goldberg, chief commerce officer at Publicis, said in an interview with Modern Retail. "But there are also offshore manufacturers, most notably Chinese factories, that are seeking to get their products noticed on TikTok." TikTok collaborates with these businesses to sell ads, drive traffic to their locations and promote their products.
He added that there are a ton of Chinese manufacturers who wish to supply everything from affordable clothing, cosmetics, and home goods to customers in the United States or Europe. So, Tiktok wants to help these offshore manufacturers across different markets have a place to hold their goods in the United States. That way, they can deliver products more quickly, and TikTok can help these manufacturers with customs and all the logistics that they need in order to do cross-border trade, explained Goldberg. In turn, this could help TikTok get more ads from these businesses.
TikTok parent ByteDance also operates a similar app Douyin in China, which mostly sells domestic goods made in China. Douyin has no presence in the U.S. and its fulfillment strategy has not focused on cross-border selling, pointed out Goldberg. Meanwhile, other Chinese e-commerce companies that have a presence in the U.S., like Pinduoduo and Alibaba, ship all their goods from China.
In July, TikTok also sought to create a warehouse facility in the U.K. to support its e-commerce operations. Separately, this year, TikTok is reportedly expected to earn $12 billion in advertising revenue, which is three times more than it did in 2021, a Wall Street Journal investigation revealed.
TikTok isn't the only company betting on international e-commerce for growth. Last month, Shopify launched a new premium paid feature called Shopify Markets Pro targeting further expansion into international markets and helping merchants with overseas sales and related complexities, like compliance, international tariffs, conversions and shipping on merchants' behalf.
Both examples are indicative of how e-commerce companies are relying much more on international markets when growth in their home markets has slowed. Growth has slowed sharply in China over the last six months. Barclays downgraded its forecast to 2.5% from 3.1% growth for the Chinese economy, amid a longer and deeper real estate downturn, tighter Covid lockdowns and sluggish foreign demand.
"TikTok's ambition is that they want to own that end-to-end user experience that Amazon has dominated," said Rob Jewell, chief growth officer at Power Digital, a tech-enabled growth marketing firm that works with brands like Aspiration, Colgate and MyFitnessPal on TikTok. "They've already demonstrated it with a couple of the products they've released, where when you click a Tiktok ad, you stay within TikTok, and you see the products on TikTok, a purchase takes place on the third party website," said Jewell.
But right now, TikTok is consumer-centric and not brand-centric, said Claudia Ratterman, director analyst at market research firm Gartner. "TikTok has capitalized on the success of viral products by introducing in-app e-commerce capabilities and looking at expanding to meet consumer needs," said Ratterman. "If I'm already using your platform to search for products, the fact that you're making it easier on consumers to purchase the product and making it efficient, it seems to be a strategy that shows their commitment for e-commerce and growing that direct partnership."
According to a February 2022 Gartner Consumer Community survey, 14% of users reported making a purchase from a brand shop directly through a social media platform.
Put together, the moves into fulfillment indicate that TikTok is very interested in social commerce, said Goldberg.
"The TikTokmademebuyit hashtag has been used by consumers over a billion times. So they know there's an opportunity there. They are doing a great job selling ads, but I think they see one of their big growth opportunities as playing a more prominent role in commerce," said Goldberg.