As fulfillment gets more expensive, Gap is offering loyal customers quicker shipping options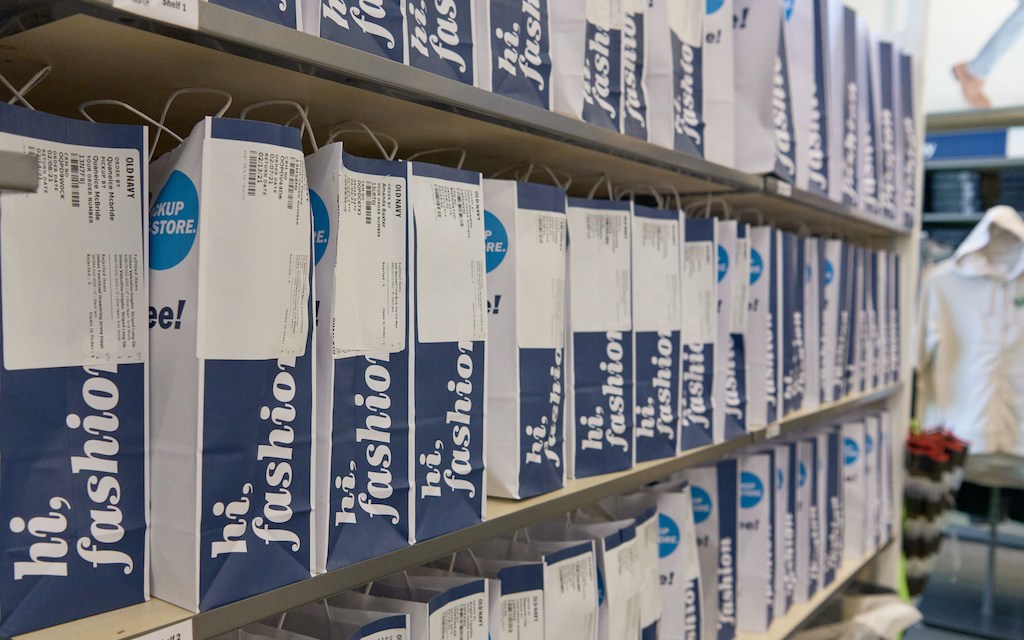 Gap has a plan to mitigate fulfillment pressure as it focuses on growing its e-commerce business.
During the company's recent fourth quarter earnings call, CEO Sonia Syngal said that later this year Gap — which operates Old Navy, Athleta and Banana Republic — will roll out a tiered system that prioritizes loyal customers' order shipping. The deliveries' speed level will be broken down by three: gold, silver and bronze. The new program will help better manage fulfillment costs "while pleasing our most valuable lifetime value customers," Syngal explained. "That will also allow us to optimize the speed of delivery and fulfillment based on our best customers and manage fulfillment costs effectively while pleasing our most valuable lifetime value customers."
The tiered shipping solution will cover the company's full portfolio of brands under its existing Brights loyalty program, which launched last September. Bright currently gives members two points for every $1 spent on in-store and online purchases, allowing them to earn $5 credit for every 500 points earned. The company hasn't revealed exactly how tiered shipping will be folded into the points-based system.
The upcoming program is meant to ease the ongoing fulfillment delays the retailer has faced the past year — a problem that's plagued many e-commerce-reliant brands. Gap specifically pointed to added airfreight costs incurred during the quarter, due to port delays. Still, according to the company, despite supply chain delays during 2020, Gap was able to "meet customer's e-commerce shipping expectations at scale with on-time delivery of approximately 130 million products."
The company's online sales grew by 54% year-over-year, hitting over $6 billion in 2020. Online represented about 45% of total company sales, up from 25% at the end of the previous year. The retailer has lofty online sales goals in the coming year. As chief marketing officer Mary Alderete told Modern Retail last fall, the company expects to achieve almost 80% of revenue from e-commerce and off-mall stores by 2023. 
Vipin Porwal, founder and CEO of shopping tracking app Smarty, said that "the subscription and loyalty economy is winning the game." Reward programs are becoming increasingly important for retailers' retention strategy. Tacking on perks like faster shipping is another way to incentivize customers to become power shoppers. 
Rewarding loyal members with fast shipping is a concept that Amazon has pioneered with two-day, and more recently, one-day shipping it offers through Prime. However, even the e-commerce giant has been testing rewarding customers for waiting longer for their orders to arrive. In recent years, the company introduced its "no-rush shipping" option, which rewards Prime members with store credit for longer shipping times.
A customer-ranking concept could have many advantages, said Sumit Chadha, a principal of strategic operations practice of Kearney. For one, the retailer gets to reward and retain the most loyal — and typically the most profitable — customers. Indeed, according to Gap, Bright members typically outspend non-loyalty customers by more than 80%.
"It can also help manage fulfillment cost by allocating more budget to profitable order demand versus all orders fulfilled," Chadha said. He also cautioned that designing delivery speed to be viewed as a 'special' for high value customers may soon become table stakes for the rest of the retailer's customers. 
 "It's a new concept so the jury is out on how it will pan out," Chadha said. "But from a fundamental aspect, it makes sense to roll it out."