Retailers are hoping returns hubs can drive foot traffic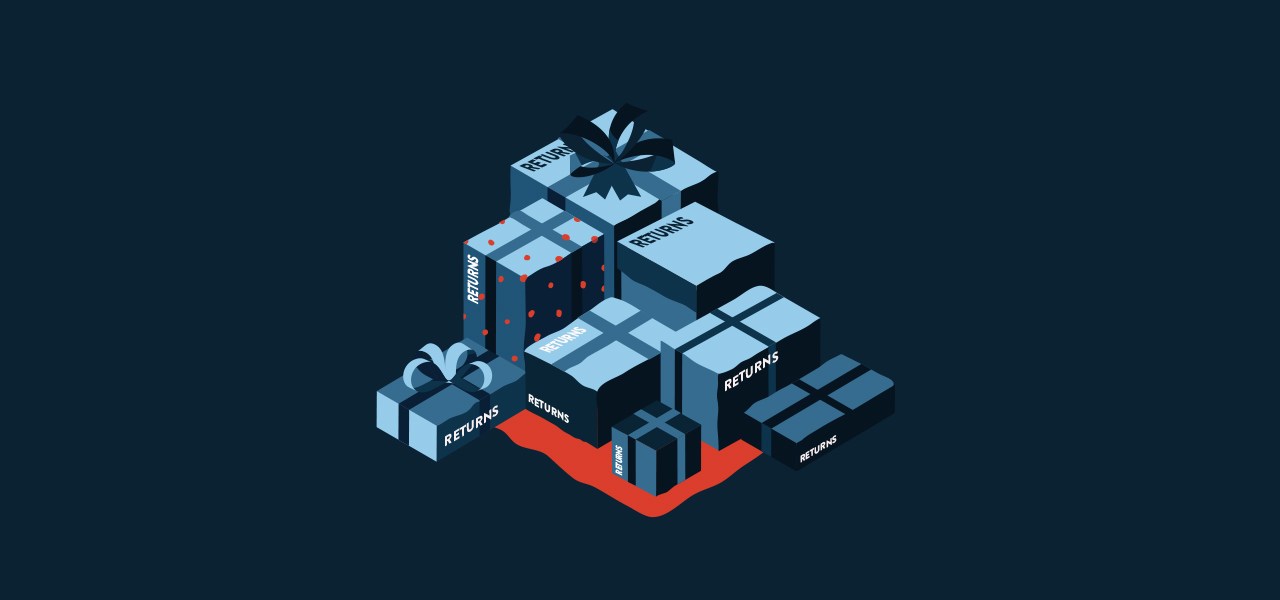 Retailers are expecting e-commerce sales to go up — and the number of in-store visits down — while coronavirus cases remain high. But they're also betting that there's one transaction people will still prefer to do in person: returns.
Last week, Staples announced that it was partnering with Optoro, a returns processing software startup, to accept returns from other retailers who use Optoro at more than 1,000 Staples stores starting in early 2021. Retailers who use Optoro include Best Buy, Ikea, Target and Staples. These types of partnerships were already becoming more common before the coronavirus outbreak.  Kohl's started to accept Amazon returns at all of its stores last year. Meanwhile, other returns processing software startups like Happy Returns and Narvar have struck deals to allow customers of the companies that use their software to make returns at stores like Walgreens and Paper Source.
But retailers have become more desperate to ensure a reliable stream of foot traffic during the pandemic, and accepting returns may be one way to do so. Some studies have indicated that people tend to return greater percentage of items bought online compared to items purchased in-store. And, at least before the coronavirus, surveys showed that the majority of shoppers preferred to return items in-person, instead of through the mail. What's unclear, however, is just how many of these shoppers who go to a retailer's store to return items they bought from another retailer end up making a purchase in store.
"We've found that 97% of consumers are likely to shop with a retailer again following a positive returns experience, and the stakes this year are higher than ever," Adam Vitarello, president and co-founder of Optoro said in a press release announcing the Staples partnership.
Kohl's has made one of the biggest bets on using returns to drive store traffic, given its partnership with Amazon, the biggest e-commerce company in the U.S. When the partnership was announced July 2019. CEO Michelle Gass said that in piloting the service, Kohl's found that it drove customers in-store who were younger than the typical Kohl's customer. The hope was that Kohl's would convert some of those customers who were new to Kohl's into regular customers.
Kohl's has tried to encourage these conversions by giving customers who make an Amazon return a 25% off coupon to use within seven days. But it's unclear just how much the service has resulted in more in-store sales for Kohl's. The company has not said how many customers who have used the Amazon returns service end up buying something from Kohl's, and Kohl's sales were down 23% in the most recent quarter, as it has struggled to offset slumping sales of apparel.
The Amazon returns program was closed for a couple of months in the spring while Kohl's stores were also closed due to stay-at-home orders. CEO Michelle Gass only said during the company's second quarter earnings call in August that the traffic for Amazon's returns program have increased the longer that stores had been re-opened, and "we remain pleased with the overall performance of the program."
Dave Marcotte, svp of cross-border retail at Kantar. said that the Optoro partnership may fit well with Staples given its recent focus on making its stores for a hub for services like printing, shipping and before the coronavirus, even opening up a co-working space.
Chelsea Gross, director at Gartner, told Modern Retail that in order for the partnership to work for Staples, "they have to create a pathway so that it makes sense when you drop off that return, maybe you have a short front-end experience that you can buy convenience items on your way out."
Optoro isn't the only startup trying to convince retailers to accept returns from other retailers. There's also Happy Returns, which works primarily with digitally-native startups like Rothy's and Everlane, as well as Narvar, which counts Dagne Dover and Timbuk2 as customers.
Happy Returns has a network of more than 700 stores that serve as "return bars," where customers of brands who use Happy Returns software can make returns. Return bars include select locations of Bed Bath & Beyond and Paper Source. Meanwhile, brands who participate in a similar service from Narvar, called Narvar Concierge Network, can direct their customers to make returns at Walgreens, or select Nordstrom locations.
Gross said these types of partnerships make more sense for retailers with larger stores that have the room to process more returns, and have stores in cities where a higher percentage of people shop online.
"I there is a lot of reason to try to bring more traffic into stores in these particular categories that have been hit so hard by e-commerce," she said.