Amazon Briefing: Amazon is doubling down on its video advertising offerings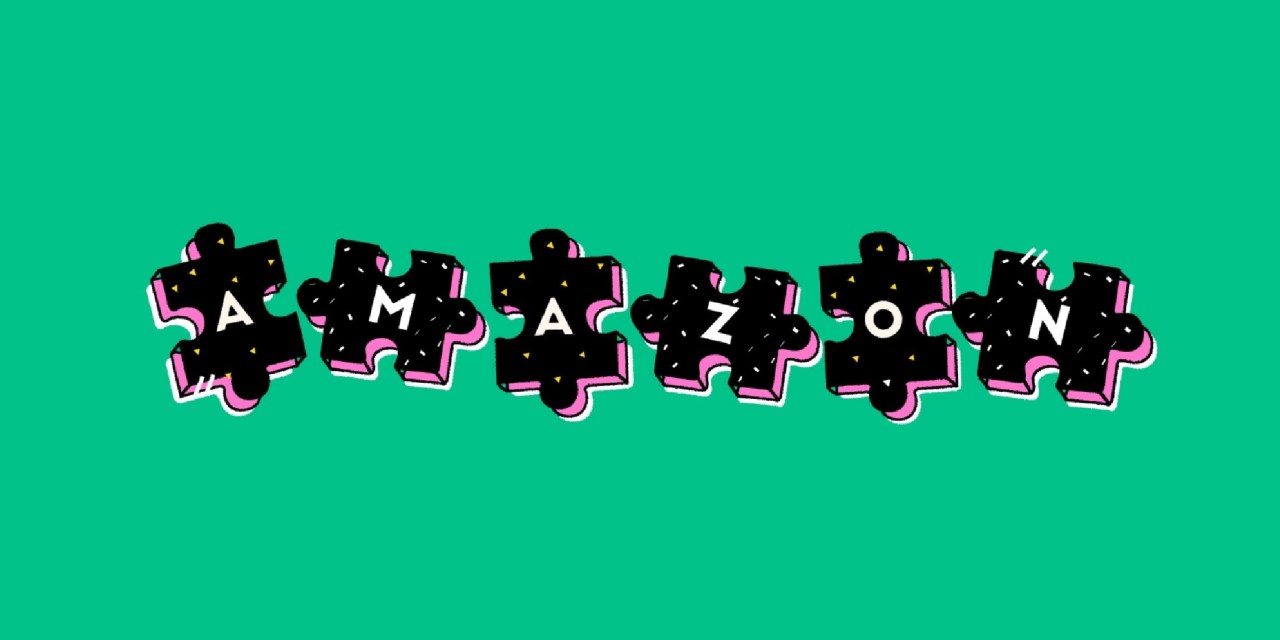 This is the latest installment of the Amazon Briefing, a weekly Modern Retail+ column about the ever-changing Amazon ecosystem. More from the series →
This is the latest installment of the Amazon Briefing, a weekly Modern Retail column about the ever-changing Amazon ecosystem. To receive it in your inbox every week, sign up here.
Amazon is betting on new video advertising tools to grow its booming ad business as its core e-commerce business slows.
On Wednesday, Amazon unveiled new ad tools at its Unboxed conference designed to get more advertisers testing out video ads. These include a new Sponsored Display Video Creative, to make it simpler for sellers to produce creatives for video ads. In addition, the e-commerce giant also introduced a public beta test for Video Builder, a templated video ad builder. Through ready-to-use customizable templates, Amazon claims that sellers can use the Video Builder to create videos for their Sponsored Brands and Sponsored Display units in less than 10-minutes at no additional cost.
Over the years, Amazon has gradually given video ads a higher priority by rolling them out to more areas of its ecosystem, such as on desktop and product detail pages. Now, Amazon's goal is to make it easier for advertisers to create videos. Advertising experts agreed that video advertising can often lead to higher conversion rates and higher click-through rates, just by the nature of the type of storytelling that brands can do with video. But the introduction of these tools also comes at an important time for Amazon. More people are using TikTok to discover new products, and these tools could be a way for Amazon to keep advertising money that may have otherwise gone to the viral video platform.
"The big takeaway that we hope anyone takes from this is that video advertising is going to be made available for all of our advertisers," Tanner Elton, vice president of U.S. Advertising Sales told Modern Retail in an interview. "With those Amazon audiences, we're now making video creative, which has been a barrier for a lot of advertisers, whether it's cost, or just the challenge of developing that asset," said Elton.
Amazon Ads is also beta testing a new improvement to its Streaming TV advertisements solution by offering brands an incremental household reach metric to gauge the additional, distinctive reach of its streaming TV advertising over and beyond conventional linear TV campaigns.
Apart from Sponsored Display cited above, Amazon's existing video advertising capabilities include Sponsored Brands, Sponsored Products and Streaming TV ads. And now, Amazon wants to integrate these new video capabilities across its media offerings. Amazon already owns some powerful video platforms, particularly in the video game streaming site Twitch, which Amazon bought in 2014 for $950 million in cash.
"They [Amazon] want to own the eyeballs of their consumers when they're consuming video content. And developing out the advertising suite that goes alongside all those platforms that they've been developing is only natural for Amazon," said Ross Walker, senior paid media manager for retail marketplace services at growth marketing firm Acadia.
Over the years, Amazon has cemented its place as the third-largest player in digital advertising after Facebook and Google. Amazon's ad business has benefitted from the success of its marketplace and the treasure trove of customer data its tech competitors can't access.
With the new Sponsored Display Video Creative and Video Builder Tools, Amazon is not creating any new media inventory but rather, making it easier for advertisers to create videos.
Amazon's Elton cited last year's Prime Day data to add that advertisers that activated Sponsored Display ads saw a 16% increase in return on ad spend for those campaigns and also saw a three-fold increase in the reach of its relevant audience. Elton also pointed to third-party research from Wyzowl that showed that over 70% of customers report that video has influenced their decisions to buy. And 86% of customers said that video had a direct influence over their purchase behavior.
While it could benefit brands to be able to create video ads without having to pay for a video editor or videographer, Walker warned, it could also lead to brand fatigue if customers are seeing the same format of content many times over. "Leveraging a templated video builder will, by definition, probably [lead to] the same content over and over again, the same slideshow over and over again," Walker said. "I think it's very likely that customers will be blind to those those ads very quickly."
Walker added that he feels like the video builder "is a little bit late," but that it does still fill a whitespace "because brands want video content."
On the new measurement tool, Walker said, "it may not be valuable for most brands, because most brands aren't running streaming TV ads on Amazon."
According to Chandler Price, associate director of advertising at Pattern, Amazon's latest tools indicate a shift in its ad strategy, which has historically been focused on search. Pattern is among the largest sellers on Amazon by revenue.
"Traditionally speaking, Amazon advertising has been very, search grid focused, right place, right time making sure that you're getting in front of the consumers that are actively shopping. I think videos are a step away from that in a way. Videos are really more of a storytelling placement, approaching advertising a little bit in a different way than we've seen in the past from Amazon," said Price.
For its most recent quarter, Amazon reported that profits from its advertising division increased by 18% to $8.75 billion. Meanwhile, revenue from its online stores dropped 4% to $50.8 billion at the end of the second quarter. Last year, Amazon clocked $31 billion in advertising revenue.
"Why people should care about video being a little bit more of a focus really comes down to the engagement pitch that we've seen, there's higher engagement rates there, I think it's them just building out more of an infrastructure to support consumers in a different way," said Price.
Ultimately, Elton said, while Amazon Ads will keep innovating across the board, vendors are going to continue to see innovation within video advertising. "I don't think that's an area that you'll see us slowing down from any time soon," added Elton.
Correction: This story has been updated to clarify that Amazon is not adding any new media inventory with the Sponsored Display and Video Builder tools, and to remove mention of Amazon's DSP as a video ad capability.
Amazon news to know
What we've covered