Amazon Briefing: Takeaways from this year's Prime Day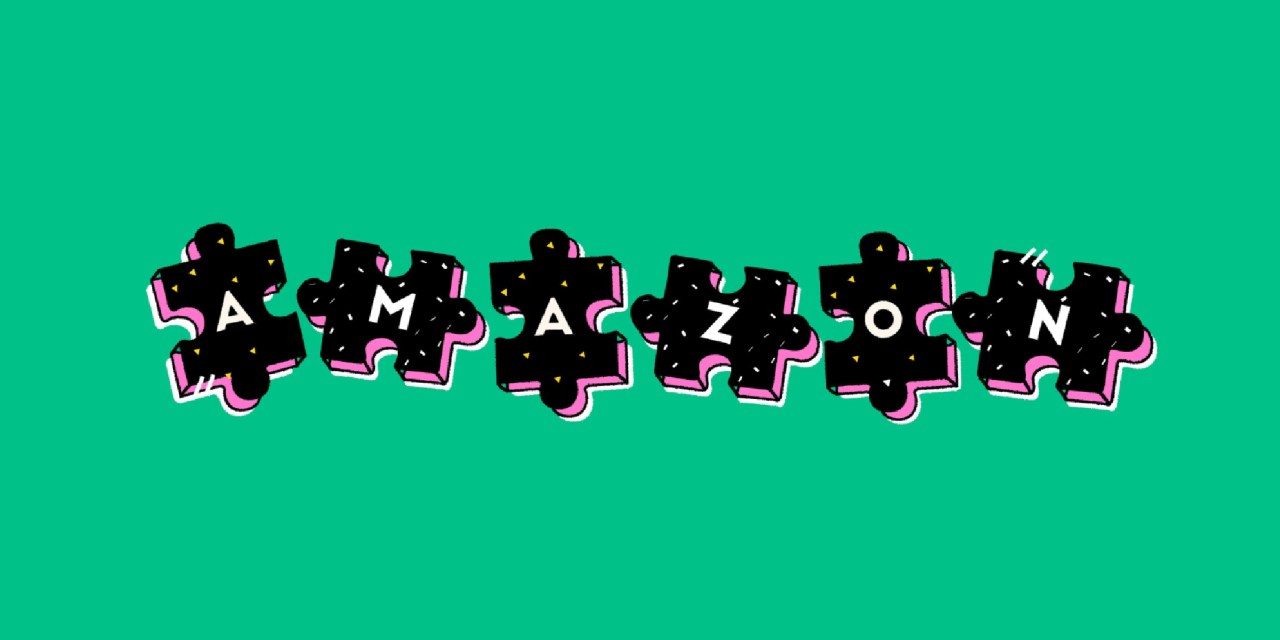 Ivy Liu
This is the latest installment of the Amazon Briefing, a weekly Modern Retail+ column about the ever-changing Amazon ecosystem. More from the series →
This is the latest installment of the Amazon Briefing, a weekly Modern Retail column about the ever-changing Amazon ecosystem. To receive it in your inbox every week, sign up here.
Early data indicates that shoppers still turned out in large numbers for Amazon's Prime Day as they looked for discounts to counter record-high inflation in America.
Online sales increased 7.8% on the first day of Amazon's Prime Day to exceed $6 billion, according to a projection from Adobe Digital Economy Index. But at the same time, consumer inflation in the U.S. increased by 9.1% in June, at its sharpest rate in the last 40 years. "The early momentum and strong growth for the first day of the Prime Day event supports retailers trying to unlock new levels of growth, in an inflationary market environment," said Pat Brown, vice president at Adobe in a statement.
Over 300 million products were sold during Prime Day 2022, according to Amazon, making it the Seattle giant's largest-ever event. Customers spent more than $3 billion buying items from 100 million small businesses selling on Amazon, according to the company.
The summer shopping event that ended on Wednesday is expected to surpass sales that totaled $11.8 billion between June 21 to June 22 last year. Although Prime Day has traditionally lent itself to strong consumer electronics sales, experts Modern Retail spoke with said that this year's event saw strong performance across clothing, household items, pet products and other consumer goods categories. Put together, while Prime Day is getting bigger and bigger each year, sales growth is getting harder to come by for the e-commerce behemoth. And, as customers stocked up on less-expensive items this year — it may impact Amazon's margins.
Andrew Pearl, vice president of insights at e-commerce software provider Profitero said bulk deals on essential consumer packaged goods products like snacks, paper towels, razors and detergent were quite popular as people took advantage of deep discounts to maximize value during these inflationary times. Pearl said that Amazon likely looked at this Prime day as a chance to "steal some share of wallet from the brick and mortar stores like Sam's Club and Costco over this 48-hour period and at the same time locking them in as more frequent Amazon visitors if they weren't already."
As inflation cripples household budgets, Miya Knights, director and publisher of Retail Technology, reinforced that Prime subscribers have prioritized buying groceries and household goods more than other items. "Household and grocery items are higher up consumer shopping lists. For example, consumer electronics sales have been lower by category, suggesting that inflation and rising prices have influenced the kinds of products Prime buyers are shopping for," she said.
Amazon ran wide-ranging deals and discounts on everyday staples used in American households. For instance, a pack of three Quaker oatmeal squares breakfast cereal cost $6.85. For $16.76 shoppers could buy six bottles of Orgain organic plant based protein almond milk. Three packs of multigrain bread loaves were available for $19. A 12-pack of Gatorade bottles was on sale for over 60% on Amazon, and a pack of 40 Frito-Lay baked chips could be purchased for $18.63, a discount of 20%.
While Amazon beat its Prime Day numbers from last year, it might not have sold as many Alexa and Echo devices compared to years past, pointed out Knights. "Early indicators are that it's on track to beat 2021 sales. But I suspect Amazon's margins will take a hit because sales of its own goods are trending lower," she added.
Amazon marketing agency Fordebaker, whose clients include toy maker Make.do, and consumer electronics maker Uno Sounds, reported that on average its clients clocked "14%-25% of monthly sales on day one of Prime Day."
"Our U.S. clients have seen the largest sales peaks as a percentage of regular sales," said Thomas Baker, founder and CEO at Fordebaker. "Those categories that classically do well, are doing well. We've definitely seen a spike in the pet category. More discretionary purchases are experiencing less growth but this is probably to be expected given the economic conditions," added Baker.
On July 12, Fordebaker said its sellers had, "absolute increases in conversion rates of between 10%-18%," Baker told Modern Retail.
Overall, anything related to clothing, apparel and jewelry is doing especially well this year, Josh Baron, Chief Brand Officer at e-commerce accelerator Pattern told Modern Retail.
According to Amazon, beauty products from Korean skin-care brand Laneige and Nuface, clothes from Levi's, the Apple Watch Series 7, Crest teeth whitening strips and Oral-B electric toothbrushes were some of the best-selling products in the United States during Prime Day. Americans also bought more than 1 million pairs of sunglasses and swimsuits respectively, the company said.
"The response has been strong. This Prime Day is tracking to be the best in our history," said Baron, whose company works with brands like Sorel and Panasonic.
Profitero also reported a tremendous rise in Prime Day deals sold by social media influencers. Amazon's influencer program was working overtime to create content for deals on select categories like home products, clothing, bags and cosmetics last month.
"Influencer sold deals — from a sample that we reviewed, on average saw a 938% rise in sales rank — however when the Amazon Live feature was added to a Prime Day Discount, this average uplift grew a further 2.5 times – with products seeing an average sales rank uplift of 2,300%," said Pearl.
This year, for the first time, DTC sellers like cookware brand Caraway were also launching Amazon stores and taking part in Prime Day to counter a challenging retail environment and for good reason.
"DTC sellers are increasingly using Prime Day as an introduction to selling on Amazon — the significant traffic surge achieved during the event gives a great focus and forecast for future growth potential on the marketplace," added Pearl from Profitero.
Big-box retailers also continued to promote summer deals even though they weren't blatantly marketing against Amazon's two-day shopping festival. According to retail AI and pricing analytics firm DataWeave, Target competed heavily with Amazon in clothing discounts offering higher markdowns to possibly move excess inventory.
Retail experts added that demand for Prime Day may have peaked on day one and would have gradually tapered off by Wednesday — though numbers from the second day are still trickling in. "The first day of any promotional retail event tends to perform best," said Baron.
"Part of this is due to consumers wanting to take advantage of the deal right when they see it, knowing that the promotional period is short. Another factor is that brands across Amazon tend to discount their products highest on the first day and then shallow out those discounts on day two," Baron added.
Amazon news to know
An Amazon stipulation is included in Walmart's agreement to purchase 10,000 battery-powered vans from electric car startup Canoo. Canoo cannot enter an agreement "for any services involving the design, manufacture, consult, advice, lease, or sale of EVs" with Amazon.com, its subsidiaries or affiliates, for the deal period, Bloomberg reported.
Amazon and the Fred Hutchinson Cancer Research Center are working together to create cancer vaccinations, according to a filing on clinicaltrials.gov, CNBC reported. "Amazon is contributing scientific and machine learning expertise to a partnership with Fred Hutch to explore the development of a personalized treatment for certain forms of cancer," an Amazon spokesperson told CNBC.
Amazon's Ring surveillance unit has routinely provided law enforcement with doorbell camera footage without the owners' authorization. The new findings are part of an ongoing investigation by Massachusetts Senator Ed Markey.
What we've covered