Earnings
// December 3, 2021 ■ 3 min read
Joann's earnings dip highlights the end of the crafting sales boom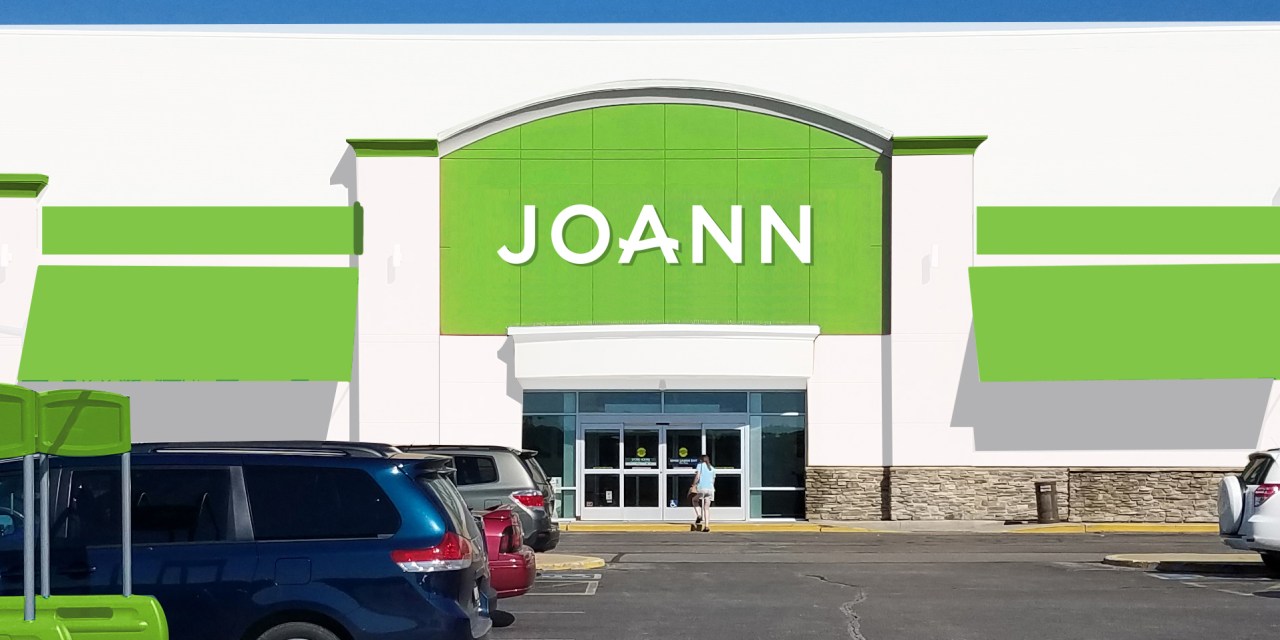 Joann
Crafting retailer Joann's third-quarter revenue was down 14% year-over-year, as the pandemic crafting boom dries up.
For the second quarter in a row, Joann reported a year-over-year decline in revenue, though an 8% increase on a two-year stack. Monthly foot traffic to the retailer's stores was down 15% on average across the quarter year-over-year, though once again up on average on a two-year stack, according to foot traffic analytics firm Placer.AI. Over the past year, Joann leadership has been investing in store refreshes and e-commerce additions like buy online, pickup in-store in order to continue to court the eight million new customers who shopped at the retailer during the pandemic. However, Joann's recent performance highlights that, after a banner 2020, crafting and sewing interest has officially slowed down.
During Joann's earnings presentation yesterday, CFO Matt Susz cushioned the news of a year-over-year revenue decline by asking investors to "recall that we cycled a comparable store sales increase of 25.2% during Q3 of last year."
Indeed, as the crafting supply market grew 8.4% from 2019 to 2020, according to GlobalData Retail, Joann's third-quarter 2020 revenue was higher than the first three quarters of 2019 put together.
In light of this growth, GlobalData Retail's managing director Neil Saunders said over email that a year-over-year decline is not "a serious cause for concern." However, Saunders added that "Joann's 14.4% sales dip is slightly worse than the overall crafting market which, by our calculations, declined by around 7.6% during the quarter compared to 2020."
Joann has attempted to stave off the decline with an e-commerce reinvention and store refresh program over the past two years. In 2020, Joann updated its store pickup features with customer location tracking for better order fulfillment times and increased the number of stores with ship-from-store capacity from 100 to 260. In store, Joann added new store services like laser cutting and engraving, as well as invested in SMS notifications for its fabric cutting services.
"We are seeing robust increases in both online traffic and conversion, with the customer increasingly choosing to shop us digitally," said Joann president and CEO Wade Miquelon in yesterday's earnings.
Additionally, in the past six months, Joann's has expanded e-commerce from the U.S. to 58 countries, and added Apple Pay and Klarna buy now, pay later services to its checkout. Yesterday, Joann also announced that it would be partnering with sewing machine producer Singer for a joint venture to expand sewing technology with artificial intelligence-led sewing pattern customization tech.
"Generally, the leadership team has done a good job of modernizing Joann in terms of its image and in-store experience," said Saunders. "Without this activity the declines would likely be sharper than those posted."
Still, the decline mirrors the predictions Robert Buchsbaum, CEO of fine-art-supplier Blick, made to Modern Retail earlier this year. "I'll be curious as people start getting back to their regular lives and start spending their money in more traditional ways [if crafting interest lasts]," said Buchsbaum. "$500 of art supplies is a huge purchase. $500 of going on a vacation is a very small purchase."
While some pandemic-accelerated categories like athleisure, outdoors and home goods continue to drive mega sales success into 2021, Joann's performance highlights that consumers' crafting interests may have been more of a flash in the pan.
"Crafting activity remains elevated over where it was in 2019, but the activity seen during 2020 has calmed down," said Saunders. "As kids have returned to school and people to work, the number of people doing crafts has dropped back somewhat."